Stylish Spaces for Events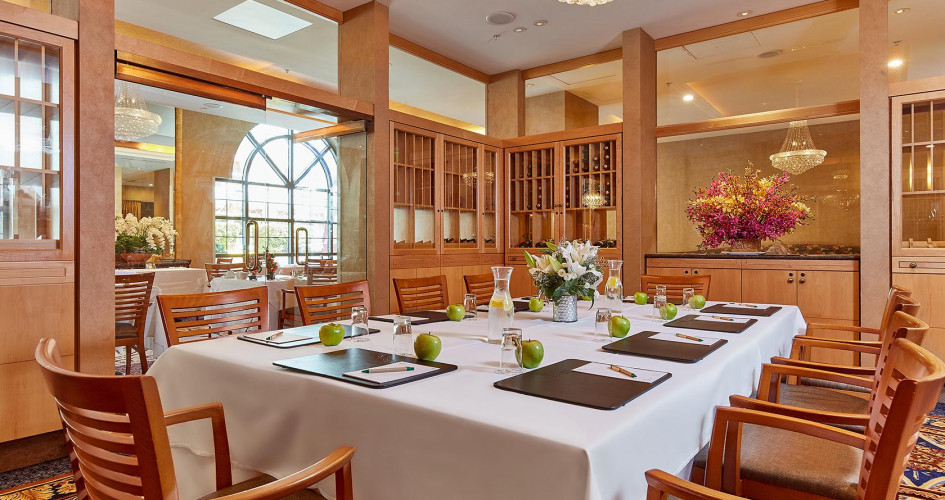 The Orchard Hotel's classically inspired architecture and interiors set an impressive backdrop for events of all sizes. Our centerpiece meeting venue is the state-of-the-art Executive Boardroom featuring a rich, handsome décor and expansive windows that flood the space with natural light. Soothing colors and a versatile lighting system make this room highly adaptable for any business or social occasion - day and night. Comfortable leather executive chairs and a large solid boardroom table set the tone, while the room's built-in cabling compartment keeps electronics neatly powered.
Other spaces include the intimate Wine Room, accommodating 18 guests for a board meeting and 35 for a reception, and the 1,800-square-foot Daffodil Restaurant, which can seat 40 for a meeting or host up to 80 for a reception.